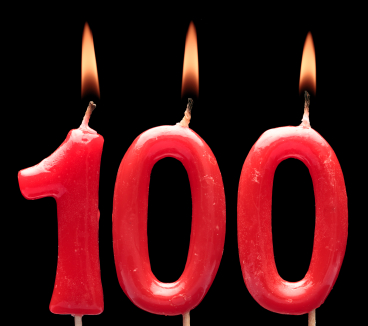 -Black Sale Journal premiered last December, and is now upon its 100th issue.
Visits to the site have grown consistently.  Since the inaugural post the site had over 15,000 visits and over 200,000 pages have been viewed.  Thank you for taking interest.
You have seen my comment that "Nobody Says it Like Black Sales Journal!" Let me make clear what that claim suggests.  There are many publications that expose inequities and unfairness.  There are columns and blogs which report and repeat current events and news as well.  The difference with Black Sales Journal is that the objective is to point out and discuss the tactics that neutralize the unfairness and let you get on about the business of selling and being prosperous.
Black Sales Journal digs deeply to examined important issues issues that are not examined in any other forum.  I then expand by explaining how these issues affect the Black sales professional.  We add to it by examining:
Racial Perceptions - These can vary, and can be changed over time, but do play a role in business decisions.
Racial Preference – Preferences are still widespread and can play a primary role in which professional a B2B or a B2P customer works with.
Racial Prejudice  - This one is insidious and cannot be easily changed.  There is a possibility that it is a waste of time to attempt to convert the afflicted buyers.
These are s0me of the reasons that Black Sales Journal exists!
"There are a thousand hacking at the branches of evil to one who is striking at the root" – Henry David Thoreau
Examining Problems…Giving Solutions
Some of My Favorites Issues of BSJ
We all have favorites, but here are some of mine:
Should You Suppress Your Culture?
God has given us the gift of being different.  We come from so many backgrounds that it is difficult to point them all out.  There are as many variations in our culture as there are reasons to rejoice about it.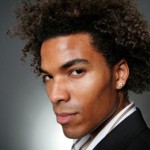 Should you suppress that which is a part of you in the work place?  Is there a way to come from such a strong and different culture, and not have to control it?
Recognize the purpose of the workplace, and the fact you are not your job.
________________________________
The 3Ps (Perceptions, Preference, and Prejudice) and You!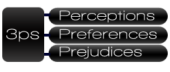 A must know read that defines why it is not Prejudice which you need to be concerned about the most.  The most talented sales professionals know the look and feel of each of these, and then can internalize the ways to work with, and around them.  You will find it no where else! Read More about The 3Ps and Your Customer and The 3Ps and Your Employer!
__________________________________
The Ultimate Sales Professional
A look at how many of the skills coalesce to form the most accomplished sales professional.  Know how this acclaim can be yours and garner the success that follows.  Carefully shown in Part I and Part II, the groundwork is set.  Know how to be the sales professional that employers cover, and customers open their doors to.
Read More …on Ultimate Sales Professional Part I , Ultimate Sales Professional Part II, and Ultimate Sales Professional Part III.
Know how to be the very best that ever hit the bricks!
____________________________
The Black Sales Professional – Closing Two Sales at Once!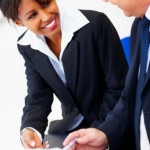 Recognition of the task at hand:  "I am a sales professional, and I can provide you with the best in product and service".  The Black sales professional must sell against the perceptions and defeat the preferences, then…convince someone that the product or service and the company delivering it are top of the line.
Read more about Closing Two Sales at Once ….
____________________________________
9 Prospecting Tips for the Black Sales Professional
You will not be in this business long without knowing how to source new customers.  A 'how-to' on some techniques and methods to win in the game prospecting.  There is nothing more important to the longevity and success of the sales professional.  Read it an incorporate the principals and tactics into your sales prospecting.
Read more about 9 Prospecting Tips for the Black Sales Professional….
________________________________
Getting Motivated – What Motivates You?
There is no doubt that everyone has different motivations.  Mine might be different from yours, yet see if the video motivates you.  Examine what motivates you.  This is not business as much as it is personal.
I cannot think of many speeches that hit this hard!
There Is Still Work To Do!
The environment has not changed, and it is very familiar.  Selling is a difficult vocation and Black Sales Journal will continue to be – Dedicated to assisting Black sales professionals achieve success!
I will continue to help to clarify tactics in the sale process, job attainment, self-improvement, and can help with success, and hope you will be reading.  I will also continue to promote this profession among those who are in search of an occupation as well, and look forward to announcing some moves in that effort.
Please keep reading and please make comments.
Always be the best!