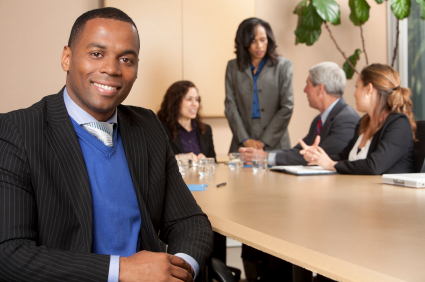 Jealousy, the "green eyed monster", lives in the hearts of many sales professionals. Don't think that it is something abnormal, it is truly human nature!
Whether it is jealousy about income, managerial attention, or one of the worst ones – jealousy regarding recognition, it exists in many professional sales departments whether it is outside sales or inside sales.
_____________
You can be the object of such jealousy, or you may have jealousy in your own heart. I can relate as we all have been there.  I won't be critical, but I will advise what you might want to use the jealousy to fuel your everyday activities.
Used correctly this jealousy could help you as a catalyst to propel you to do the things necessary to be the best.
There is Always a "Target"!
I once work with a sales professional, I'll call him John L, who was flat out just better than anyone else in our sales office. He dressed the part, he had the sales training, and quite frankly even his name was associated with being the best.
There was no one that had the respect of all the different functions or departments like this individual did. He had management's ear, and if he suggested a change or program, it was probably going to be implemented.
Alas, no one was jealous of this individual, as he was the standard.  So it is not always the best that is the target.
The target for jealousy is normally someone who is "the upstart", the individual who is breaking away from the pack and making individuals of like tenure and abilities look bad. This individual gets to be the target of professional jealousy, in most cases whether it is deserved or not.
What Can You Do?
A quick review of some of the reasons for the professional jealousy will shed light on the issue.  Professionals get jealous because of the following:
Management Attention -In sales it is human nature to covet managerial attention, as that attention is a limited resource. Your sales manager tends to focus attention on the individuals who are getting results. Even if you are wanting for assistance, if you're not getting results, and don't show the potential to get results, the attention to you may be scarce.
Suggestions:
Suggestions:
Suggestion:
Develop Your (Sales) Persona
John L, individual I mentioned to start the article had a sales persona, in concert with a aura of success.  In addition to looking and dressing the part, his vehicle was spotless.  There are things that you can do that will give everyone around you confidence in your ability and your decisions. When you add to it business maturity, your persona is enhanced.
Suggestions:
In Sales, Some Jealousy is Healthy
Many of us are motivated by jealousy, even if we don't know it.  If you are burdened by jealousy instead of motivated, then endeavor to use it to your advantage.
Just like in a good relationship, some jealousy is healthy.  I am talking about the healthy jealousy that pushes you to be the better (or even the best) and seek the appropriate levels of attention and recognition.
Your comments are welcome.  You can reach me at Michael.Parker@blacksalesjournal.com.  Always be the best.