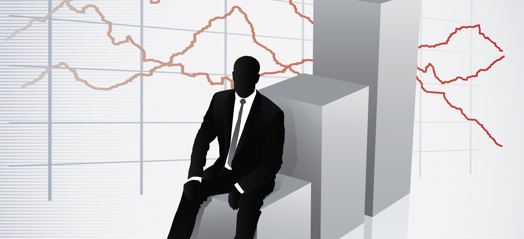 Well technically it is still 2016, but the truth is that 2017 is a "stones throw" away.  If you are like many sales professionals, you may need to change something…right now! Save your job and preserve your income! Focus high, or not at all! Here are some ways how you can be in the 20%! So many have used this compilation to change their status.
____________________________
If you are in sales you have most likely heard about the following phrase:
"80% of your production comes from 20% of your sales force"
You may also have heard this phrase:
"20% of your sales activities will generate 80% of your sales results"
I am quite sure that you have heard both of these.  More importantly you should figure out a way to make both of statements work for you.
Before we start examining that, we would like to recognize Vilfredo Pareto (1848 – 1923) of Italy who started this all in 1906.  He used it initially to explain the fact that 80% of the wealth of his country was in the hands of 20% of the population, also known as the rich.  This is called Pareto's Principle and you may also hear of it as the '80-20 Rule'.  It is used in everything from sales, to sports, to personal relationships, and of course wealth.
I have found this principal to be correct for the most part and that is why I'd like to take some time to examine it. Stated simply, a small number of are responsible for a large percentage of the effect.  Most examples use a figure of 20 to 80 or 20:80.
It is exact?  Of course not, but it simple and easy to understand that the relationship between what we put in, and what we get out, is not balanced.
Be the Best!
Successful Black sales professionals stand out.  If you are able to perform at a level that makes you a valuable asset to your employer, you are to be commended, as the 'environmental' resistance (general economics, racial preference, and racial prejudice) that you encounter is omnipresent.
Being successful is not enough as your objective is to be the best, and that designation does not recognize race.  To be the best, you need to be in the top 20%.  If you are making money that is fine as well, but overall you still need to be in the top 20%.
Strategies to make it there are important.  Remember, whether you are struggling, or currently successful, if you want to change the result, you must change your behavior!
Here are a few activities that will help vault you to the top:
Read them and select one or two (or several) and give them a try.
Increase your Effectiveness
The second phrase at the beginning of this document illustrates the 80:20 rule of the Pareto Principle by indicating as stated earlier that what we put into something might not be what we eventually get out.  Put primary priority on the items that increase your effectiveness. Recognize that your efforts need to favor those activities that "make a significant difference".
Author and self-effectiveness guru Steven Covey urges us to "Put first things first".  Indicating that you should undertake your activities on the basis of importance rather than urgency.
This would mean that you would spend working hours doing some of your important prospecting, and move your expense account (something I was terrible at) preparation to the evening.  It would mean that you would spend valuable time doing customer problem solving first, relationship building next, then the various and sundry activities that are urgent, but not important.
Below I've listed some good suggestions with links to past BSJ posts that will make a difference in moving into or staying in the 20%.
There is a lot of information here, yet the most important part of the process is to recognize the importance of changing something.  If you want to change the results, you must change your behavior.  Remember, 'you can lie about the numbers, but the numbers don't lie.'
For 2017 change something! Be the best, and always be effective! You can reach me at Michael.Parker@BlackSalesJournal.com.